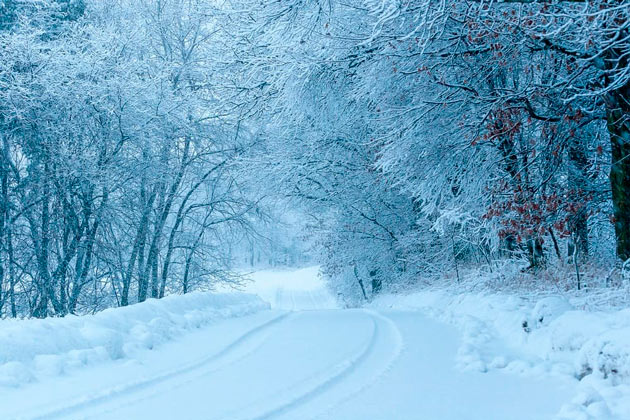 Green Bay Winter Weather Outlook: What to Expect This Season
Green Bay, home of the Green Bay Packers, one of the most illustrious football teams in the NFL, offers the ideal balance of big-city conveniences with a small-town, Midwestern charm. With two college campuses, a bustling entertainment and cultural scene, and a restored downtown, this city has a vibe that can appeal to both seniors and young families.
The city of Green Bay, Wisconsin has a normal northern Midwest winter characterized by cold, significant snowfall. Here's what you can expect from Wisconsin winter forecast:
Cold Temperatures: It's cold in Green Bay in winter. The average daytime temperature in December, January, and February is somewhere between the teens and low thirties Fahrenheit. The nighttime temperature sometimes goes as low as below freezing point.
Snowfall: Winter brings with it a lot of snow to Green Bay. On average, the city receives about 50 inches (127 cm) of snow throughout the season. The amount of snowfall can be different each year, but the accumulation of snow and snowy streets is something residents should prepare for.
Lake Effect Snow: As with other locations in Wisconsin bordering the Great Lakes, Green Bay suffers from lake-effect snow, mainly when cold air flows over the comparatively warmer waters of Lake Michigan. This may lead to increased snowfall and intermittent heavy snowstorms.
Icy Conditions: In addition to snow, icy conditions reign in Green Bay, especially on the days when temperatures hang near the freezing mark. The moist conditions may also result in slippery roads and sidewalks, and hence caution should be taken when driving or walking.
Shorter Daylight Hours: Winters in Green Bay, as with the other northern regions, experience shorter sunlit hours hence setting at early times.
Wind Chill: Wind chill factors can also make the winter weather feel colder. To dress warmly and prevent frostbite and hypothermia.
Winter Activities: The winter in Green Bay is perfect for such kinds of winter sports and activities. This is a popular region for skiing, snowboarding, ice skating, and snowmobiling.
Variable Weather: The winter weather is often changing, with severe frost, snowstorms, and warmth intervals. Weather conditions and advisories should also be followed throughout.
Green Bay residents and visitors should have the right attire to protect themselves from the cold, drive safely in snowy or icy conditions, and also protect themselves from the cold. During winter, one should keep an emergency kit in their vehicle and be aware of weather updates as well as road conditions.
If you are looking for a snow removal company in the Green Bay area, please follow the link Earth Development Green Bay WI.