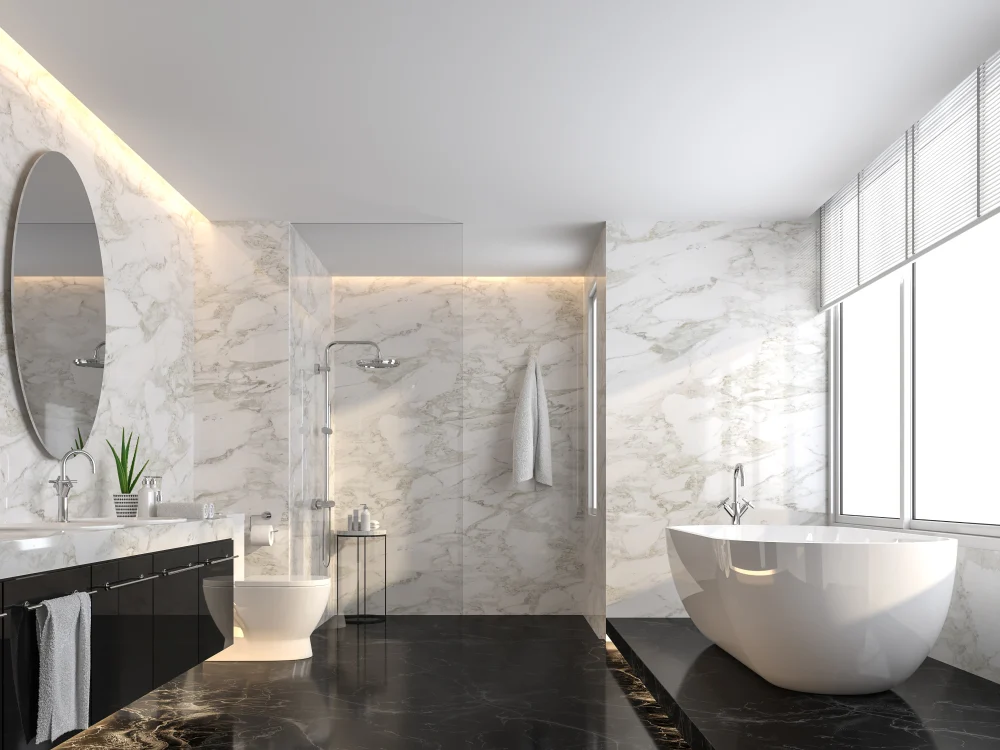 Use this Guide to Help You Choose the Right Tiles for Your Bathroom
When picking tiles for your bathroom, you must decide on the feel and look you wish to portray. The bathroom is an important and frequently used room. Bathroom tiles from a reputable Club Ceramic tiles distributor come in different colours, styles, sizes, finishes, materials, and shapes. Thus, choosing the right tiles can be challenging. But this guide can ease up the process for you:
Know the Different Kinds of Bathroom Tiles
To pick the bathroom tiles, you must understand the various kinds of materials tiles can be made of.
Ceramic tiles. This type of tile is ideal for kitchens, bathrooms, porches, basements, and other areas prone to moisture. They can be glazed or not glazed. Glazed ceramic tiles are dense and non-porous, making them resistant to stains, slips, and fire. Ceramic tiles are great for bathrooms with light to moderate traffic. 

Porcelain tiles. These tiles provide are beneficial in terms of design. Their strong nature makes them a great option for both internal and external applications. They are perfect for any floor or wall application in high-traffic areas in your home. Porcelain floor tiles are ideal for bathrooms because they can withstand daily wear and tear.

Stone tiles. These tiles are available in various colours and styles. They include marble, granite, travertine, limestone, and slate. These tiles are porous, thus, they can absorb water, stains, and lubricants left for a long period. Thus, they need to be sealed and resurfaced regularly to maintain their elegant appearance and functionality. 

Mosaic tiles. These styles are a great option for creating a bathroom design feature. They come in various styles, sizes, and colours. They tend to be slippery when wet, making them ideal for bathroom walls.
Pick the Right Size 
When you design a bathroom, you should always think about the room's size first. Big format tiles appear sophisticated on both floors and walls, offering a big bathroom a flawless finish. But if you have a small bathroom, consider an oversized diamond pattern to create diagonal lines that let the eye travel from one side of the bathroom to the other. This makes the space larger than it is. Big format tiles can emphasize a bathroom's size to appear elongated. 
Pick a Suitable Colour
The bathroom tile colour you choose depends on your personality and style. Generally, the right colour should project a warm and inviting ambiance as well as a tranquil retreat. Tiles with dark colours add warmth and conceal bathroom dirt trails. However, they also make the room feel enclosed. So, you should go easy on these colours. Neutral colour tones keep the design simple, letting your accessories be the room's staple piece.