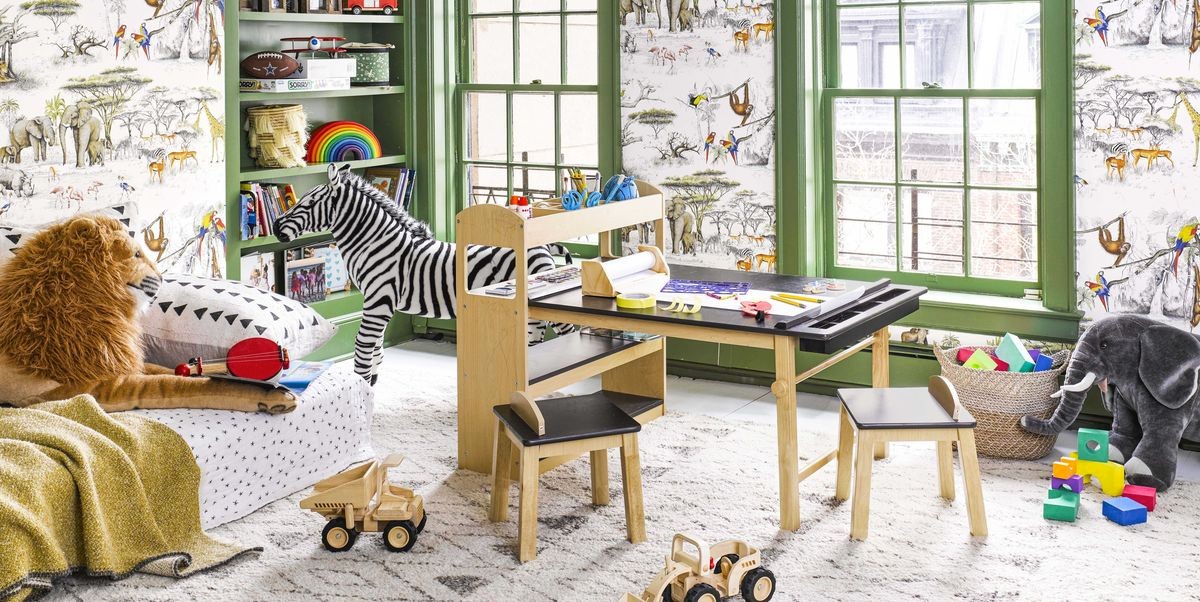 Items for Baby's Playroom
Having fun all the time is what babies are meant to do. For that, you need to have a wide and lovely playroom where the little champs can do all their activities without any hassle. To decorate the baby playroom, you will need to have visionary ideas and all the needed items so you can turn an empty space into an ultimate kid's room. In addition to it, you have to focus on the things that can help your baby in learning as well. You can use the wall paints, toys, creative stuff, and a lot more to create a fun land and learning land in a single spot.
We know that so many parents are planning to make a special and unique room for their little darlings that's why we have made a list of all the essential items for the ideal playroom that will make your baby's life full of fun and joy.
Rugs and Playmats
To give your babies full space to have fun, you can cover the floor with Rugs and Playmats. The Rugs and Playmats will allow your baby to play freely on the floor without getting cold or uncomfortable. Rugs and Playmats are best for those babies who can walk or crawl, rugs help your baby to move confidently from here and there without getting hurt. So many options of adorable designs of mats and rugs are available, so you can choose the cutest one for your baby's fun land. You can get a hold of every type of rug and mat within a limited budget with the help of the Pottery Barns Kids promo code.
Bookcase
As babies learn while playing so must keep a bookcase in their playroom. The bookcase helps your kids to develop a reading habit and get familiar with the general knowledge about different things. It also helps them to enhance their reading skills for the future. You can go for adorable and chic designs that will shine in your kid's playroom like no one else. You can fill the bookcase with the various storybooks that will make your kids read independently.
Art and Craft Supplies
Art and Craft Tools are best for your toddlers, it makes them draw and write independently. To polish your kids' skills you can bring Crayons, Colours, Markers, Poster Colours, Play-Doh, and ample more. These tools will polish your tots' writing and colouring skills and will allow them to use their creative minds.
Toys
All little angels love to play with the toys. Toys are not only helpful for your kids to have fun, and to play but also best to enhance their different skills. Moreover, toys keep your babies busy all the time, and they do not feel stressed and grumpy. Toys come in different forms like stuff toys, developmental toys, Rattles, Action Toys, and a lot more. You can fill your kids' room with every type of toy to make it an ideal playland. Your baby will be astonished and joyful to see the pretty playroom, so do not wait to turn a room into a happy hunting ground.